DALL-E Boss Expects AI Will be Like Photoshop on 'Steroids'
OpenAI CEO Sam Altman appeared before a U.S. Senate committee on Tuesday to discuss the possibilities and dangers of artificial intelligence (AI) where he highlighted the impact of AI images and called for regulation of the industry.
His company has deployed popular generative AI models like ChatGPT and DALL-E and while speaking to Senator Josh Hawley he compared AI images to Photoshop.
"It's one of my greatest areas of concern; the more general ability of these models to manipulate, persuade, [and] to provide one on one interactive disinformation," says Altman.
"Given that we're going to face an election next year and these models are getting better I think this is a significant area of concern."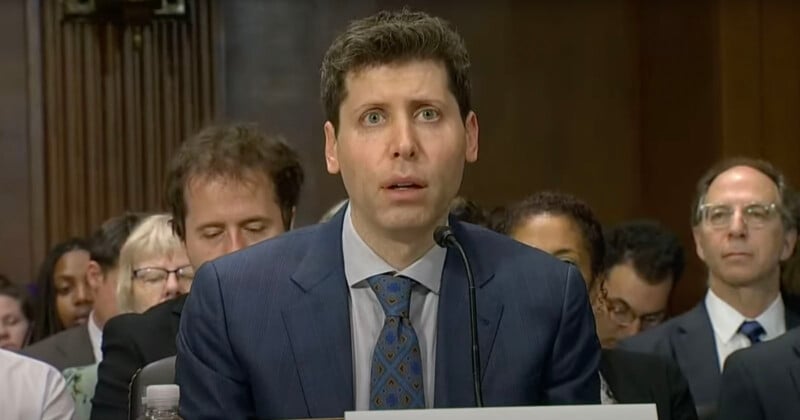 Altman says that some form of regulation would be "quite wise" on this topic because people viewing AI images need to know they are computer-generated.
"I'm nervous about it," he says. However, Altman says that people have the capability to adapt quickly.
"When Photoshop came onto the scene a long time ago. You know, for a while people were really quite fooled by Photoshop images and then pretty quickly developed an understanding that images might be Photoshopped. This would be like that but on steroids."
Altman adds that to achieve general awareness among the public it will require companies to do the right thing, regulation, and public education.
AI Fears
Also during the hearing, Altman said that his biggest fear over AI is that "it can go quite wrong."
"My worst fears are that we cause significant — we, the field, the technology industry — cause significant harm to the world," Altman tells the Senate Judiciary subcommittee.
"I think if this technology goes wrong, it can go quite wrong and we want to be vocal about that, we want to work with the government to prevent that from happening."
Senator Dick Durbin noted how rare it is for companies to say to Congress "Please regulate us." However, it speaks to the dystopian danger of super-intelligent robots turning against humans.
In recent weeks, a man dubbed the "Godfather of AI" who worked at Google for years effectively quit the company so that he could speak out about the dangers of AI.
Dr. Geoffrey Hinton says that he sees great danger in synthetic photos, videos, and text that is now flooding the internet and even fears the day that "killer robots" becomes a reality.