Tokina to Release a New 100mm f/2.8 Macro Lens for Canon and Nikon DSLRs Very Soon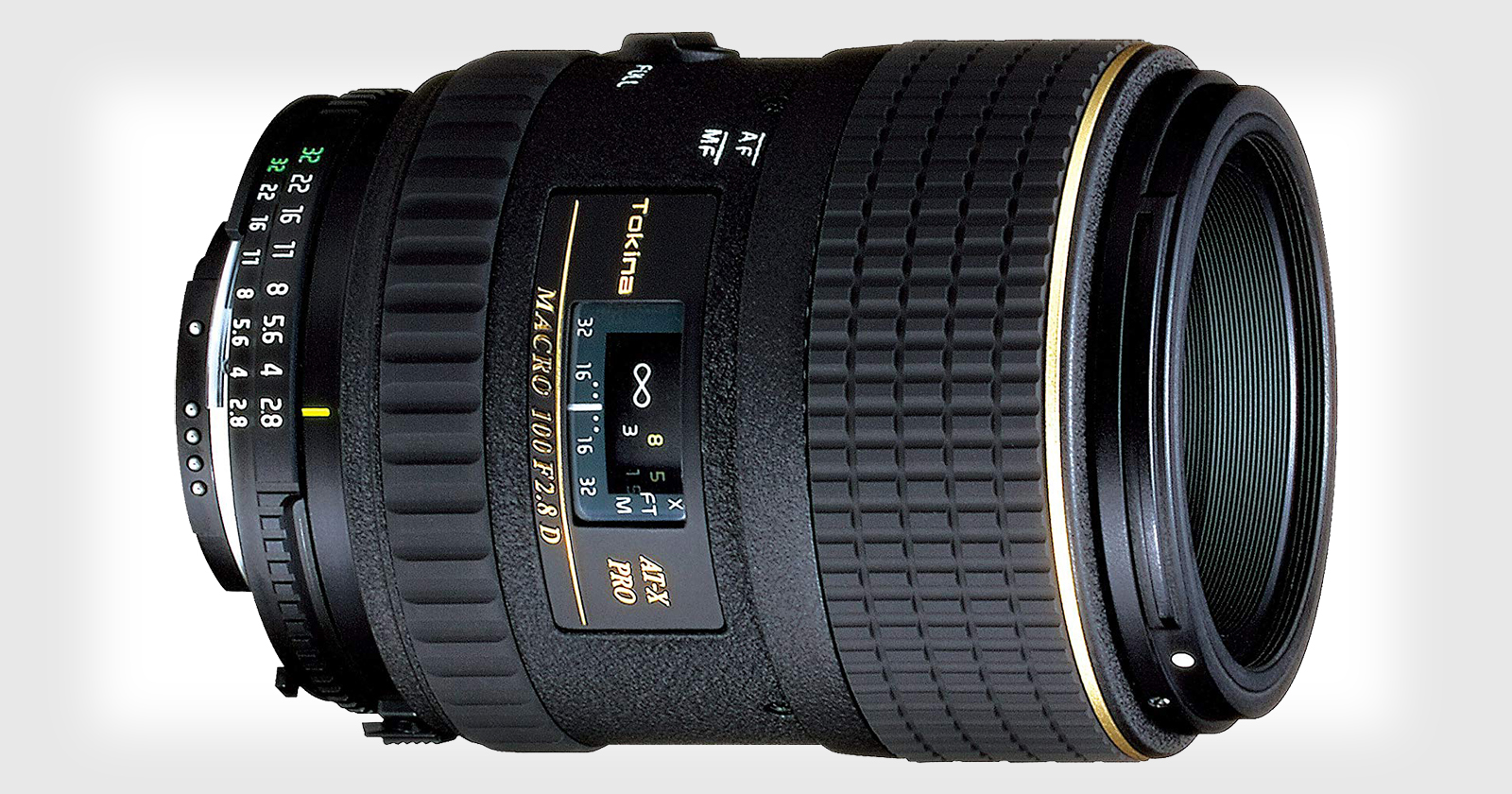 According to the most recent leaks, Tokina is preparing to reveal a redesigned 100mm f/2.8 Macro lens for Canon and Nikon full-frame DSLRs very soon. The lens will allegedly replace the brand's current 100mm f/2.8 AT-X M100 AF Pro D seen above.
The news comes to us from the ever-reliable Nokishita, who tweeted about the upcoming lens last night. "It seems that Tokina will announce 'ATX-i 100mm F2.8 FF MACRO' in the near future," reads the translated tweet. "The mount is Canon EF and Nikon F."
According to Nikon Rumors, the lens will feature Tokina's more modern Opera design found in lenses like the Opera 16-28mm f/2.8 FF and Opera 50mm f/1.4 FF, and based on the model name it will be the second ATX-i lens from the brand, joining the Tokina ATX-i 11-16mm CF f/2.8 for crop-sensor DSLRs.
This is good news for everybody, since Tokina's latest lenses tend to punch above their price point, and neither Nikon nor Canon have released a new full-frame, 100mm DSLR-mount macro lens in over 10 years—Nikon's 105mm f/2.8 Macro lens was released in 2006, and Canon's 100mm f/2.8L USM Macro in 2009.
Stay tuned for the official release "in the near future." If previous experience is anything to judge by, Nokishita's leaks often come within weeks, if not days, of an official announcement from the brand.