Tokina Unveils Updated 100mm f/2.8 Macro Lens for Canon and Nikon DSLRs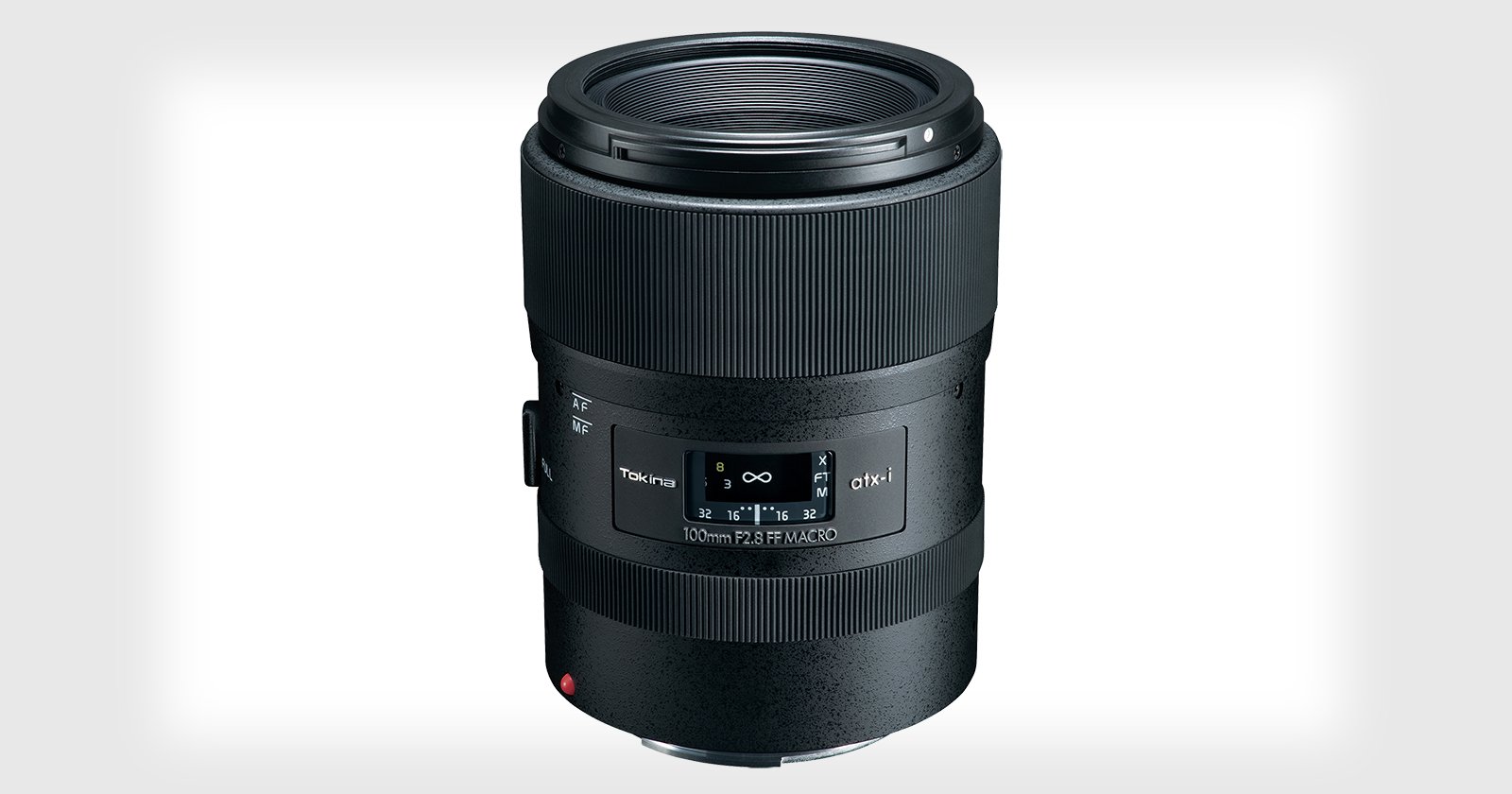 Following hot on the heels of yesterday's leak, Tokina has officially revealed its redesigned full-frame 100mm f/2.8 macro lens for the Canon EF and Nikon F mounts: the Tokina ATX-i 100mm f/2.8 Macro FF.
According to the press release, the Tokina ATX-i 100mm f/2.8 features the "same great optics" as the older AT-X macro its replacing, but a "brand new look." Like its predecessor, the new 100mm f/2.8 is made for full-frame Canon and Nikon DSLRs, and it produces a 1:1 magnification ratio at 11.8 inches (30cm) from the sensor plane, giving you "a very comfortable 4.5 inches of working distance."
Internally, the lens is made up of 9 multi-coated lens elements in 8 groups, and it boasts Tokina's "flat-field" optical design that allegedly "suppresses the field-of-view curvature to zero." Finally, the lens' One-Touch Focus Clutch Mechanism allows you to simply "snap the focus ring back" to engage a manual focus mode with "authentic tactile MF feel" and hard stops at both ends of the focus range.
The Tokina ATX-i 100mm f/2.8 FF Macro lens will sell for an "estimated USA street price" of $430, with pre-orders starting on November 15th and shipping set for December 6th. That makes this lens significantly more affordable than comparable lenses made by Nikon and Canon, which cost $807 and $700, respectively.
(via DPReview)